Flexibility is the name of the game for high end jewelry
[caption id="attachment_490" align="aligncenter" width="364"]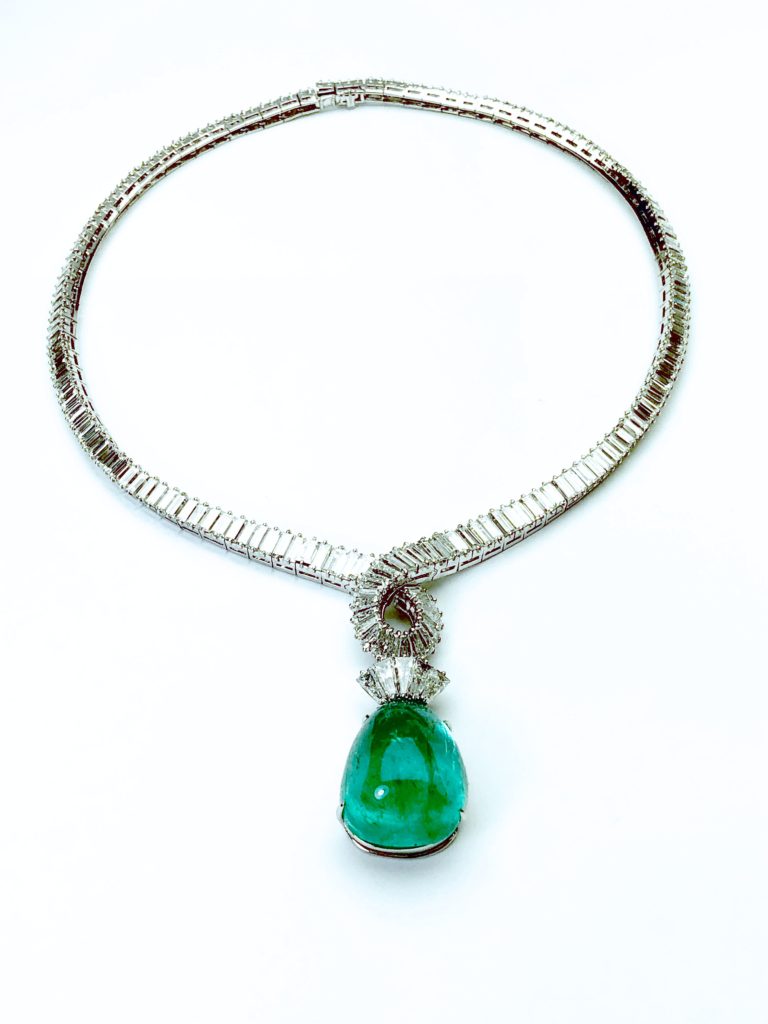 Diamond necklace with emerald drop attached[/caption]
---
[caption id="attachment_491" align="alignleft" width="254"]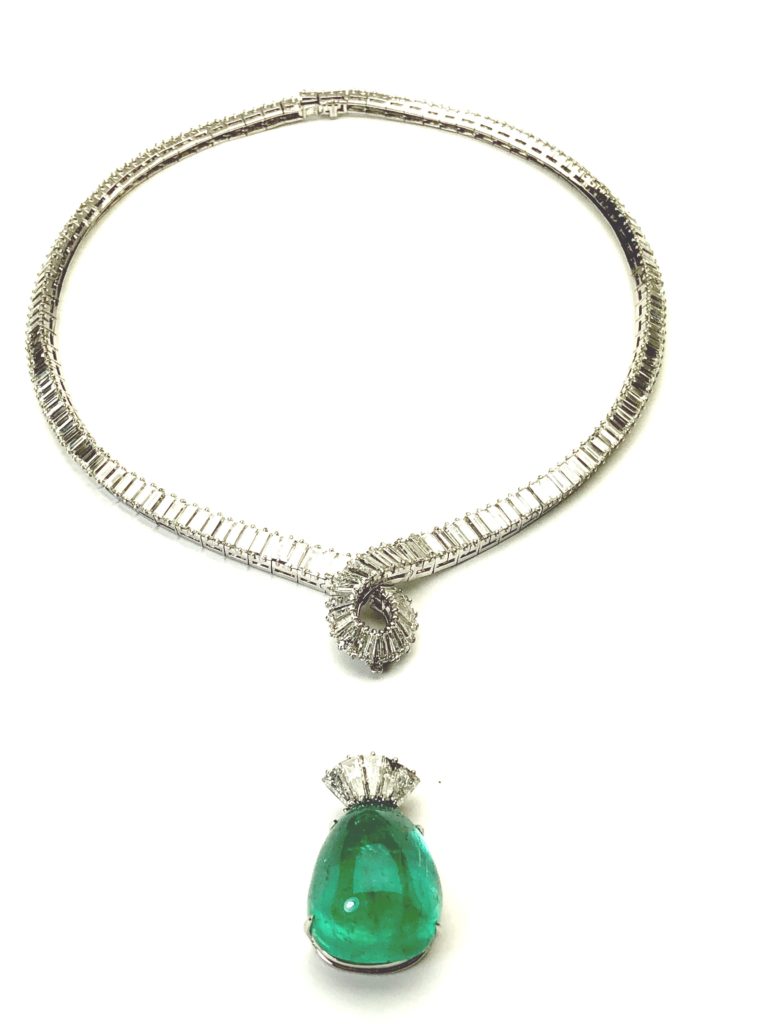 Diamond necklace and emerald drop[/caption] Flexibility is the name of the game for high end jewelry with our new pendant clasp! When I look at jewelry from the 20's and 30's, what strikes me most aside from the beauty and incredible workmanship, is the thought that many designers and jewelers put into making their pieces versatile.
I saw a necklace that came apart into 3 pieces to make a choker and two bracelets.
All parts were interchangeable so the wearer had several different options to create different looks.
Another interesting item I saw were dress clips that doubled as earrings, with a foldaway post that popped
up for earrings and gripping teeth that popped up for grabbing the garment.
Lastly I saw
a necklace with removable ornaments/pendants,
the ornament
could be added or removed from the necklace to "change things up" for the wearer.
[caption id="attachment_492" align="alignright" width="227"]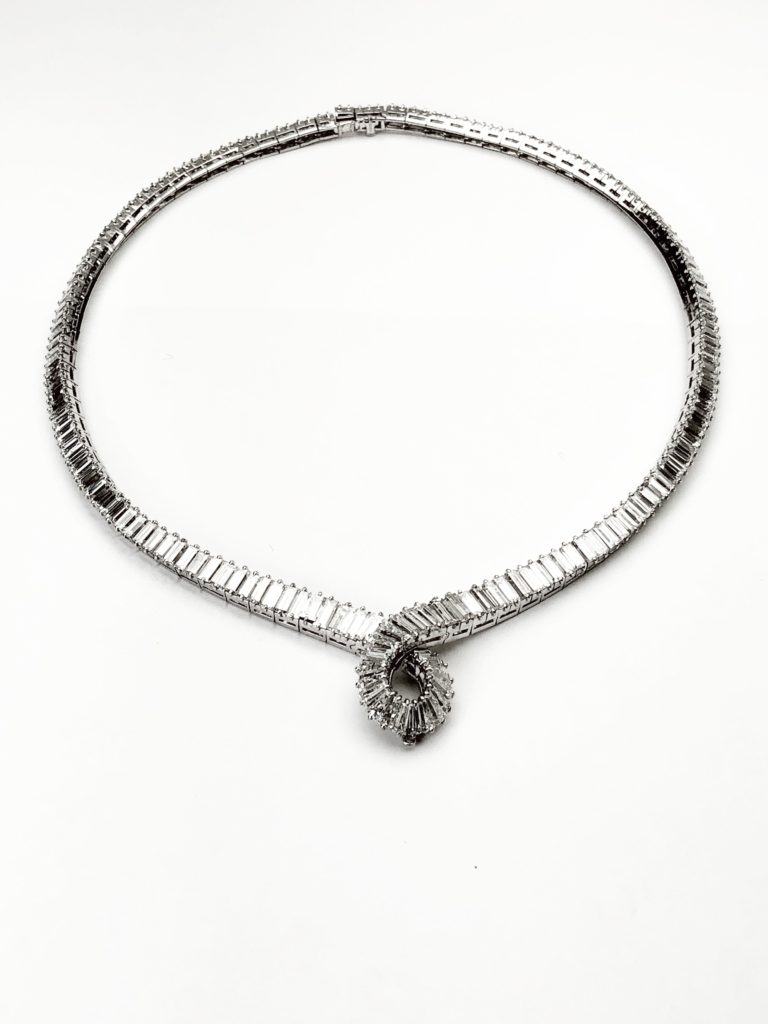 Diamond baguette necklace[/caption] When a customer is investing in high end jewelry, showing them how they can wear it more frequently, will help you close the sale! Here at Legacy Findings, we have been working on earring clasps and pendent clasps that allow the customer to have interchangeable jewelry items.
For instance diamond earring tops can be worn with multiple pendant options, eg emerald, diamond, ruby, by installing an earring clasp on the piece.
Our earring clasps and pendant clasps provide a high level of security compared to the common hook and loop system for jewelry attachment. If you are making a drop earring, you can use one of our earring clasps to attach a dropornament to the top part of the earring with a clasp hidden in the back.
Your customer can wear the drops for evening and remove them for a more casual daytime look. If your customer buys multiple drops for their earrings, they can change the stone stone for a completely different look. The same idea goes for our pendant clasp, where you can build a necklace to be very ornate and then simply remove the ornaments for a more casual look. We are always looking for ways to help the retail jeweler meet their customer's needs.
When you strive to create something unique and beautiful, check out our website at www.legacyfindings.com the the findings you need .
We hope to help you in some small way to make the next high end sale!