Lever Backs:
As you know we specialize in 18k and platinum findings. Recently one of our customers asked for lever backs in 14k. They liked our levers so much that they were making earrings in 18k and charging their customers for 14k. Well, we couldn't have that! We made up levers in 14k white and 14k yellow gold and so we introduce 14kt gold lever backs to our line. Like all of our products, these are hand-fitted and built to last. We still focus on 18k and platinum jewelry findings, but if you find yourself in need of an alternative metal we can do a special order. Levers are one of our top selling items. Now we carry 8 different versions ranging from flared styles to those drilled for stones. Check available styles here, including some in 14k.
Why does a Legacy Findings lever back cost more?
If you compared one of our findings to a commercial lever back you will find a much heavier and durable jewelry finding. We use spring white gold for our springs, not steel as is the case in inexpensive commercial lever backs. Take a look at our lever back versus a competitor's! [caption id="attachment_397" align="aligncenter" width="446"]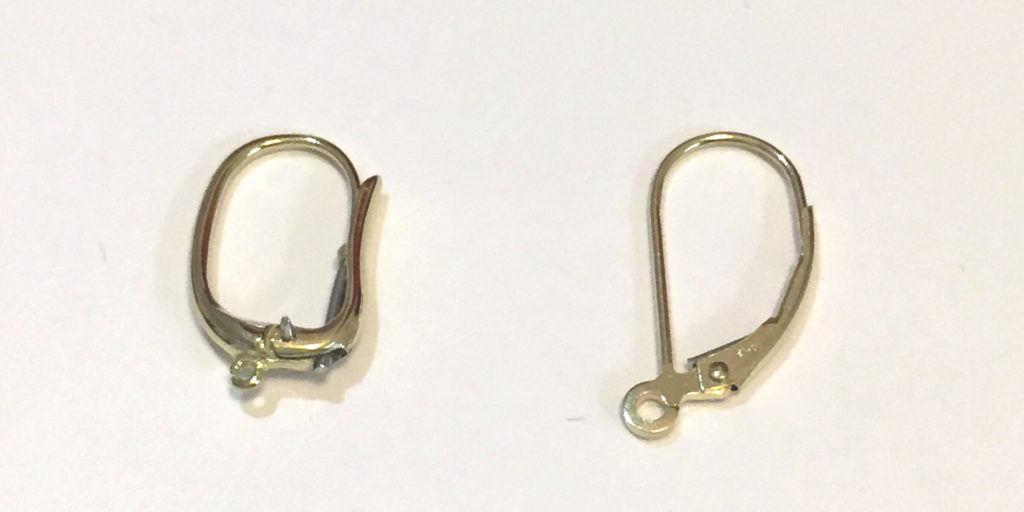 Lever backs - Legacy (left)[/caption] See the difference? Ours is a much heavier weight and much sturdier - like all of our products, this is built to last. Order yours today and start creating your unique design!